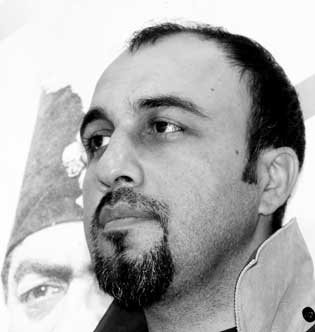 Reza Attaran (Actor)
Reza Attaran is now one of the most famous comedians of Iran. Up to two decades ago, he only appeared in local plays in Khorasan province (northeast Iran). When in Tehran, he joined a TV comedy group in 1993 which produced entertaining programs for the new year holidays. The mastermind of hat group was Mehran Modiri who is now the most prominent director of comedies in Iran. Attaran worked with Modiri for a while, but his independent films prove that his comedy talent is, by no means, inferior to Modiri. Attaran both directed his own comedy series and appeared in them. He also sang songs which brought him great fame. His part in feature films added to that fame. His acting skill has been striking even in low-quality comedies though some of his latest works such as Three-Degree Fever (Hamid Reza Salahmand, 2011) have fallen in quality.
During the 29th edition of Fajr International Film Festival, he was cast in Absolutely Tame Is a Horse (Abdolreza Kahani) and No Men Allowed (Rambod Javan). He proved in both films that his striking acting skill could unravel new dimensions of his art in different and valuable works of comedy. In Absolutely Tame Is a Horse, he has been cast as a bad cop while in the other film, he is a clumsy teacher at a girls' high school. In both films, he is the star. Nobody Is an Angel will be his first experience in directing which is expected to be a hit.