Filmmakers' Letter of Protest: Answers and Reactions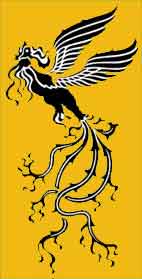 Not screening some of the Iranian films in Fajr International Film Festival has been source of much controversy during the past few years. Of course, it cannot be solely blamed on censorship, but half of about 100 films which apply to take part at the festival, are not accepted due to limited capacity of this event. Some of them are not screened at the festival because technical phases take so long. However, before the beginning of this year's edition of Fajr International Film Festival, the selection board decided to exclude some famous films; a decision which led to unprecedented controversies. Perhaps screening The Dulcimer Player in last year's festival and its consequences, prompted some cinema authorities to make a final decision on some films during the festival. Censorship of some films and banning others elicited various reactions from filmmakers who wrote a polite letter to cinema authorities expecting a clear answer from them and cultural policymakers. They expressed concern over "inattention to and ignorance of the cultural cinema, which is an important national asset of Iran" and noted that "even through their critical approach, these films will serve cultural development of the country. Inattention to such films in Fajr International Film Festival and prohibiting their public screening at theaters will result in severe cultural and economic losses."
Reverberations of the letter were unimaginable. Rakhshan Bani-Etemad, Bahram Baizai, and Dariush Mehrjui, whose names were not among original signatories, supported the letter's content and Mehrjui wrote two more critical notes when the festival was still running. Jamal Shourjeh, a member of the selection board of the Festival and a supporter of cultural policies of the ninth government, wrote a detailed answer to the filmmakers' letter and linked their protest to adversaries of President Ahmadinejad, the policy of toleration followed by the former government, and the film budget. He used harsh words to attack the filmmakers, saying, "We see how those so-called cultural films, examples of which have been mentioned in the letter written by 45 filmmakers whose number increased later, have insulted official organs of the (Islamic) system and pillars of the system and the revolution and how they are careless about what has been earned at the cost of thousands of martyrs whose blood has helped the tree of revolution to thrive. In what can be called projection, those filmmakers and producers claim that they are clear from any mistake and try to hide under the aegis of culture…. Can inviting people to rise against the system be called a cultural film which is supported by this respectable figures? If yes, then the whole system and the cultural system of the country should make a final decision about them. Billions (of rials) of the (Islamic) system's money have been spent on such so-called cultural films and signatories of the letter have been frequently supported and even praised by the cultural authorities…. I believe that in no other country filmmaking is easier than Iran. This is not a personal claim, but is also confirmed by many scholars…. Do those esteemed brothers who complain about censorship know how censorship, prohibitions, and corrections have been planned to save our cinema from such issues?"
Shourjeh's letter was followed by answers from other filmmakers of which written answers from three directors (Mohammad Rasoulof, Amir Shahab Razaviyan, and Asghar Farhadi) were published by print media. It is improbable that guild-related reactions would cease at that point. We hope the outcome of those interactions would be creation of a free atmosphere under which filmmakers could freely talk to cultural officials about their problems.