Abbas Kiarostami Holds Photo Exhibition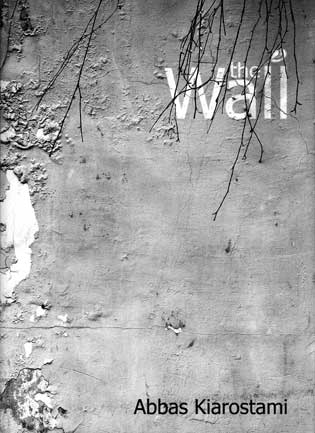 An exhibition of Abbas Kiarostami's photos was held in May at Deh Gallery of Tehran with "wall" as the main theme. A book containing photos was also sold on the sidelines of the exhibition. Kiarostami had already held photo exhibitions on such subjects as snow, trees, roads, doors and rain-covered windows. He tries to discover new things in his photos. Under ordinary conditions, such photos may not attract attention. However, Kiarostami's artistic work in recoding them has helped viewers to discover aesthetic elements which are usually hidden. For example, a concrete wall covered by shadows of tree leaves creates attractive contrast. The photos have been taken by Kiarostami in Iran, Italy, and France and have been, thus far, showcased in Canada and France. Their complete beauty becomes more striking in big frames while in small frame (like photos in the book) much of their artistic subtleties are easily lost. Kiarostami has also prepared other books. He provided a personal review of big Iranian poets like Hafez and Sa'di in two volumes many years ago which caused heated debates. He has done the same with poems of Nima Youshij, the modern Iranian poet, in a single volume entitled "Water." This book is expected to be followed by sequels on Mowlavi's odes which will be entitled "Fire" and "Wind." His other book, which is also new, is a collection of his own short poems entitled "Wind and Leaf." There are about 350 short works of poetry in the book resembling the works of Haiku. For example, he writes:
"The dandelion; which had come in through the window; went out through the door."
Another Iranian filmmaker, Mitra Mahaseni, also held a photo exhibition almost simultaneous with Kiarostami's Wall exhibition, though with a different approach. While Kiarostami looks for hidden angles of nature, Mahaseni focuses on human influence in her works. For example, she cares about memories that are conjured up by seeing shelves and photos on the walls of a ruined house.