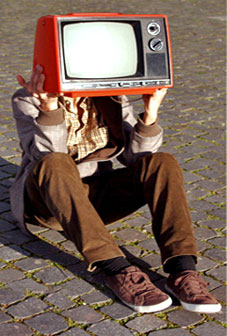 Since about five years ago, as broadcasting foreign films has increased and the number of Iranian feature films aired on television has declined, more telefilms have taken their place. According to a relatively accurate statistics on the number of telefilms in the past 10 years, thus far, 400-500 telefilms have been made and aired on the state television, most of which has been broadcasted in the past 2-3 years. This article will review this phenomenon in the Iranian television and will briefly discuss quality, reverberations, and fate of such films.
Telefilms became common in world televisions from 1950s. They were characterized by low production cost, periodical broadcast, custom screenplays, conforming to standards and avoiding of experimentalism, daily control over production process, support from certain official organizations, abiding by four principles (1. one or more famous actors, 2. a famous screenwriter, 3. attractive locations, 4. new performance of folkloric songs), low-cost imitation of famous feature films, and attention to controversial issues. There have been valuable works among foreign telefilms including Saraband (Ingmar Bergman), Duel (Steven Spielberg), and Splendor in the Grass (Richard C. Sarafian).

But how this phenomenon evolved in Iran? Iranian television is state-run and its head is appointed by the Supreme Leader (the highest-ranking authority in Iran). Since launching private television is forbidden, all radio and television facilities are monopolized by the Islamic Republic of Iran Broadcasting which produces and airs officially approved programs through seven public channels (apart from provincial and overseas channels). Sima Film was launched in 1994 to make animations, short films, documentaries, and 50-70-minute telefilms. Sima Film started as a private company affiliated to state television, but at first, it produced few telefilms. At the beginning, telefilms cost 20,000 euros (20 percent of which was given to producer before the film was made and the rest disbursed if authorities were satisfied with the production). Due to certain reasons, however, television officials were encouraged to produce more telefilms. Some of those reasons are as follows:

1. As the number of Iranian television channels expanded and broadcast hours increased, there was more need to air dramatic and entertaining films and that need could not be met by broadcasting Iranian and foreign films alone.
2. State-run television was under pressure from different institutions for airing many foreign films (mostly American movies) although they were heavily censored.
3. Many Iranian feature films did not conform to regulations and policies of the Iranian television. For example, Iranian television is stricter about women's dress or showing musical instruments than cinema and since many feature films were more open to such issues, they were not deemed suitable for broadcast over the Iranian television.
4. Due to its state-run nature and sensitivity of Iranian authorities to cultural invasion (a term used in Iran to describe cultural effects of western culture on Iranians), television officials have to promote their ideology through artistic and cultural means and telefilm is a good instrument to do this. Therefore, from about 10 years ago, especially during the past 2-3 years (and since head of state-run television has ordered his subordinates to broadcast Iranian telefilms on holidays instead of Iranian or foreign feature films), quantity of telefilms has greatly increased. Apart from Sima Film, television channels are now producing telefilms and even provincial channels are following suit. At present, the most famous directors of telefilms include Mehrad Khoshbakht, Massoud Abparvar, and Esmaeil Fallahpour....