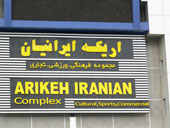 Although cinema was introduced in Iran in a limited and exclusive way shortly after its invention it soon became the most important form of entertainment for various walks of life in this country. Regardless of political, economic and cultural fluctuations of the past decades, financial management and budget shortfall has always been the Iranian cinema's most significant problem. This complicated problem has opened the doors to monopolistic tendencies. Professional filmmakers' attempts to remain in the business at any rate have led to a conservative orientation in the film industry where all attempts were made to cater to the tastes of the public in order to make the industry sustainable. That was how the mainstream cinema lagged behind artistic movements and failed to flourish like its opposite numbers worldwide.
With the rise in inflation in recent years and the worrying decline in the number of viewers, Iranian cinema has plunged into a relative crisis forcing the industry's activists to become even more cautious in their investments. The cost of filmmaking rises on a day by day basis as wages also go up. This report aims at reviewing the cost of filmmaking with a glance at the situation of wages within a statistical comparison.
Production cost: close statistics
The most important preoccupation of a filmmaker is funding and peace of mind in pre-production phase. The cost of filmmaking depends on many factors and changes with the changes that occur in these determining factors. Working with stars in the cast, using highly qualified professionals in the crew, the need for various locations, special effects and extras as well as over-consuming negative stock and resorting to costly publicity tactics are among the factors that lead to rising costs.
The process of film production has now become similar to an industrial project. Rather than selecting his colleagues and cast and crew, the producer would rather get hold of a production manager. The producer consults with the production manager on funding and budgeting. The production manager lists the costs and contingency expenditures and this is when they have still no idea about who would direct the film.
Iranian film industry produces an average of 70 to 80 movies every year. Some 90 percent of them are on almost equal standing as far as the costs are concerned because all their stories take place in similar urban settings. Every year, there are about ten films that cost far les or far more. Some producers who do not have enough financial power try to make their films at low cost in remote areas. A few others, who enjoy financial backing from government sources, collect the best artists and technicians in their cast and crew and benefit from their experiences. In such cases, the overall cost of production could reach over one million dollars and thanks to the government backing, they do not worry much about the box office returns.
However, on average, an Iranian film would cost somewhere within the range of 300,000 to 400,000 dollars. For the sake of this research, we round it to 350,000 dollars. In rare cases, some films could be made based on amicable arrangements between filmmakers on some 250,000 dollars.
Screenplay: It's not so bad for screenwriters!
The screenplay could be the underlying reason for a film's success or failure. One of the most relevant problems of unsuccessful Iranian movies is their screenplay. Thanks to support from government institutions, there has been a breakthrough in raining screenwriters in Iran. Today, Iran has several professional screenwriters who make their living by writing screenplays.
A characteristic feature of screenwriting in Iran is a sort of monopoly imposed on screenwriting by film directors who want to make films based on their own screenplays without having to consult anyone. This could be the reason behind the artistic and financial failure of many such filmmakers during recent years. These filmmakers allocate huge sums from the budget for their screenplays and this, of course, is apart from what they claim for directing the movie. Some of them become partners with the producer. Nevertheless, they claim a big sum for their work as screenwriter. The money a producer spends on such a filmmaker is proportionate with the director's reputation as a quality filmmaker. Those considered good screenwriters would claim on average some 15,000 to 25,000 dollars although there have been those who got paid up to thirty thousand dollars for their screenplays. For less experienced or les popular directors, there is a smaller fee for their work as screenwriter which is usually five to fifteen thousand dollars.
Next, there are professional screenwriters who do not do anything else. Depending on the subject, competitiveness and their friendship with the director or producer, they would win between ten to fifteen thousand dollars for every screenplay.