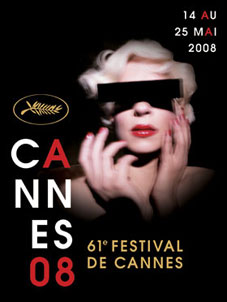 The festival actually starts in Paris. The press conference at the glorious hall of Grand Hotel near Opera Square was held after a whole week of delay in which new General Delegate of the festival, Thierry Fermaux, and its president, Gilles Jacob, introduced 61st festival's programs. First, nineteen films that had taken part in the competition section were introduced, though two or three films were still to be admitted. Over five months, the jury had watched 1,792 feature films from 97 countries in addition to 2,233 short films from 80 countries. It should be noted that a preliminary committee was also in charge of screening films. A small committee of French critics screened about 250 American films. The festival has been organizing regional boards for a few years and names of their members have been announced on the official website of the festival. There were, for example, selection boards for Latin America, Eastern Europe, Arab countries as well as Persian speaking countries. I was a member of the last board where we reviewed 35 Iranian, Afghan, and Tajik feature films. Selections should be finally endorsed by General Delegate of the festival who has the last say.
At last, 22 films from the United States, France, Belgium, Canada, China, Israel, Italy, Singapore, Argentina, Germany, Brazil, Philippines, and Hungary were admitted to competition section; that is, nine films from Europe and three films from Asia. Out of former winners of Palm d'Or, Wenders brothers, Dardenne brothers, and Soderbergh had set their sights upon a new golden palm. On the whole, 107 countries had sent their films to competition and other official sections of the festival. Out of 22 competitors for Camera d'Or, eight directors had taken part in the official section and others were present in other sections of the festival. Seventeen films had been accepted for Cinefondation section, which is special to student films while nine films were present in competition section for short films. There were 20 films from France, the United States, Taiwan, Norway, Japan, Sweden, Kazakhstan, Lebanon, England and other countries in Un Certain Regard (A Kind of Look) section. Therefore, about 1,700 movies had been rejected.
During the press conference, jury members were also introduced (of course in absentia), the most important of whom was Sean Penn. Thierry noted, "We like that part of the United States which is represented by Sean Penn." He, thus, indicated that Cannes Festival had leftist democratic tendencies and was opposed to US policies. At the same time, he implied that since new French president, Nikola Sarkozy, is an ultra-right politician, the government will have no control over this year's festival. Finally, giving most prizes to committed and social movies, praising May 68 Movement in Cannes and other measures were all aimed at opposing policies adopted by the French government.
This year's festival opened with Blindness (Fernando Meirelles, Brazil/ Canada/ Japan). After presenting City of God, this time, Meirelles has come to Cannes with Blindness. It is about a man who loses eyesight in the middle of a busy crossroads. The blindness gradually spreads through the city and most people lose eyesight in an epidemic. Government decides to send blind ones to a quarantine to treat them, but a woman decides to stand by her husband at quarantine and take care of him. The film is an adaptation of a namesake book written by Jose Saramago, who won a literature Nobel Prize in 1998. People of different nationalities and racial backgrounds suddenly lose eyesight. Does blindness means the loss of faith and beliefs? It can be interpreted in different ways. Viewers sometimes think how they would have been able to watch the film if they had also lost their vision? Although the subject is shocking, director gradually loses control and blindness turns into a medium movie which fails to get a high score from critics....