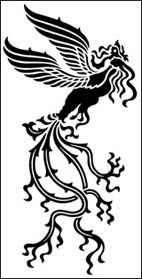 For Iranians, spring is always associated with new birth. However, the spring of the Iranian cinema occurs in February in the form of International Fajr Film Festival. Each edition of the festival depicts a complete outlook of films produced in that year. This year, the 26th edition of the festival will be held on February 1-11, 2008. Iranian directors have sent 97 new films to the festival. Most of those films revolve around social themes. They are not protesting social conditions, but most of them are introspective and focus on personal issues like marriage or family problems. Other films pay attention to spiritual themes, which has been a common theme among the Iranian filmmakers over the past few years. Such films promote a moral and spiritual approach to everyday life and look at them from a mystical angle.
The fourth generation of the Iranian filmmakers will be present in the competition section of the festival. They range from less known young directors up to people like Bahman Farmanara who has brought his Know Your Country to the festival. The competition section will still be the main part of the festival and films screened there will present an outlook of noteworthy productions of the Iranian cinema.
A lasting policy of Fajr Film Festival is screening all Iranian films in a noncompetitive section, which is called "guest films" section. This section is an opportunity for critics and experts on the Iranian cinema to see those works which do not conform to viewpoints of festival organizers, but screening them will help a better understanding of the Iranian cinema. A subsidiary section of this year's festival has been named "manifestation of the national will" in which state-run institutions and organizations will be able to judge competition section films and give them awards on the basis of their own cultural policies. The main goal of the section is to establish direct contacts between filmmakers and experts and managers to attract more support for the Iranian cinema productions.
Screening new foreign films at various competitive and noncompetitive sections is another fixed policy of International Fajr Film Festival. Spiritual cinema is another section which has received much attention from festival organizers during recent years and is present as a competitive section in Fajr Film Festival.
Know Your Country
Bahman Farmanara
After Prince Ehtejab (1975), Tall Shadows of the Wind (1980), Small of Camphor, Fragrance of Jasmine (1998), A House Built on Water (2003) and A Little Kiss (2005), Know Your Country is the sixth feature film of the stylist Iranian director, Bahman Farmanara. His first two films focused on contemporary Iranian literature, especially works of the late Houshang Golshiri. His next films reflected the situation of intellectuals in the present day Iran. The main characters of those three films were intellectuals and artists who fought problems. Apart from living under difficult conditions and trying to achieve psychological security needed to create a work of art, the main concern of leading characters of Farmanara's movies is how to face death. In Small of Camphor, Fragrance of Jasmine, whose leading role was played by Farmanara, the idea was that artists deprived of working conditions are practically dead before physically dying. A House Built on Water tells the story of a conceited intellectual who suddenly faces death while A Little Kiss was an ironical reference to the life of the renowned Iranian director, Ebrahim Golestan. It is the story of artists who remained in their country despite all problems and retained their identity as well as those who immigrated to the west and lost their creativity. Bahman Farmanara left the country after Tall Shadows of the Wind was banned and returned many years later. He is an old director of the Iranian cinema whose works have always been appreciated by people and experts. His new film is about an artist living in a remote region for many years creating works of art. However, a sudden occurrence changes his life. In Know Your Country, Farmanara works with Mahmoud Kalari (director of photography), Farhad Vilakiji (costume and stage designer) and Mehrdad Mirkiani (makeup artist). The cast include Reza Kianian, Babak Hamidian, Maryam Bobani, Bita Farrahi, Roya Nonahali, Nikoo Kheradmand and Ra'na Azadivar. Reza Kianian has appeared in the last four films of Farmanara and won a best actor prize from Fajr Film Festival for his role in A House Built on Water. Other actors have worked with Farmanara in his past films. He is an expert in coordinating actors and getting them play different roles.
...
SUBSCRIBE