Interview with Rakhshan Bani-Etemad
Commitment, Cinema, Construction
by Massoud Mehrabi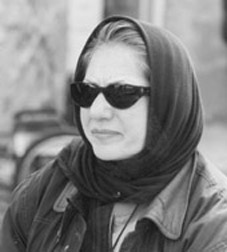 Rakhshan Bani-Etemad: It is hard to talk about the work which you have done and with which you have lived. You have got to use your brain to remember where the plan came from and how everything started? Or what stages you have gone through from research to writing the screenplay and elaboration of details? Explaining such things has been always the most challenging task for me. It is for this reason that I have hated interviews because I must look for words to help me remember the work. When I am in the middle of something, I just think about doing it, not how to do it. Such approach to result of the work bothers me like other marginal issues of cinema.
Film International: Anyway, cultural products like films and books, will lead to such conversations and discussions. In fact, this is part of the work. Those who pursue cinema seriously would like to know about inner workings of a film through such interviews. I will try to make this interview a pleasant experience for you. Whenever there is talk about Rakhshan Bani-Etemad, there is also talk about "committed filmmaker." Will you please tell us your viewpoint about commitment and committed cinema? Do you basically believe in such concepts?

RB: I think those people who call me a "committed filmmaker" should explain it. Perhaps the reason is the tendency, which has been criticized by some people. I have frequently noted that cinema, per se, is not my objective. It is a means. This is how I look at the cinema. Another reason, perhaps, is related to conditions under which filmmakers of my generation started to make films. For us, more than being an entertainment, cinema was a means of informing the society and expression of a situation. In a society like ours, this attitude will push cinema toward some form of commitment. In a society where most basic problems still remain unsolved, cinema is defined as such. In our society, cinema is duty-bound to attend to realities with special tact and sensitivity, though this definition is apparently fading out….
FI: Not in your work. Perhaps you mean the Iranian cinema community?
RB: The approach to the Iranian cinema is gradually moving away from that definition. Of course, there are still many filmmakers who consider cinema a means for expression of their personal problems and stances, but entertainment cinema is currently in vogue. However, we must not fall into despair.
FI: So, it is social and cultural commitment that prompts you to make films? How do you choose your subjects? What makes you decide that it is time to make films like Nargess (1992), Gilaneh (2004), or Mainline? What is guiding that commitment? Is it really purposeful or haphazard?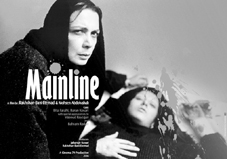 RB: It is not haphazard. Maybe there is a need to discuss different subjects at a specified juncture, but political or social conditions do not allow it or I am not ready to work on them. If I do not understand a plot properly, I would not be able to produce it as a film. If I have made a film, it does not necessarily reflect the most important issue of its time. Different subjects preoccupy me and I can only focus on one of them. To make any film, you would need all facilities from early plot to writing the screenplay. Sometimes, a subject preoccupies me. I will have to wrangle with it and even investigate it, but since there are no suitable grounds, it does not turn into a film.
FI: You mean that the main problem pertains to censorship and redlines with which every artist in our country is dealing?
RB: ....

SUBSCRIBE
[Page: 70]
President & Publisher
Massoud Mehrabi

Editors:
Sohrab Soori
Translators:
Behrouz Tourani
Sohrab Soori
Zohreh Khatibi

Contributors
Shahzad Rahmati
Saeed Ghotbizadeh

Advertisements
Mohammad Mohammadian

Art Director
Babak Kassiri

Ad Designers
Amir Kheirandish
Hossein Kheirandish

Correspondents
E.Emrani & M. Behraznia (Germany)
Mohammad Haghighat (France)
A. Movahed & M. Amini (Italy)
Robert Richter (Switzerland)
F. Shafaghi (Canada)
B. Pakzad (UAE)
H. Rasti (Japan)

Print Supervisors
Ziba Press
Raavi Press
Blue Silver

Subscription & Advertising Sales
Address: 10, Sam St., Hafez Ave., TEHRAN, IRAN
Phone: +98 21 66722444
Fax: +98 21 66718871
info@film-magazine.com

Copyright: Film International
© All rights reserved,
2023, Film International
Quarterly Magazine (ISSN 1021-6510)
Editorial Office: 5th Floor, No. 12
Sam St., Hafez Ave., Tehran 11389, Iran

*

All articles represent views of their
authors and not necessarily
those of the editors.